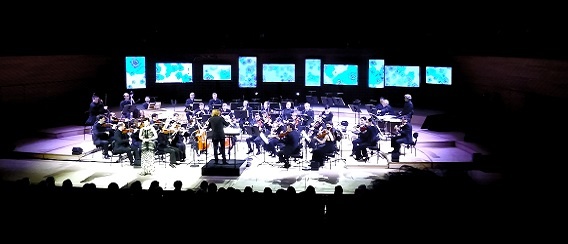 Published on 01/05/2017
Officially inaugurated last Saturday, la Seine Musicale is a new cultural venue located on the former site of the Renault auto production plant on the Île Seguin in the Hauts-de-Seine district (Northwest Paris). The inaugural concert was performed by the Insula Orchestra in the brand new auditorium dedicated to classical music.
To enhance the performance of Laurence Equilbey and her Insula Orchestra at the inaugural concert, the Superbien agency team created an original scenography. The VIDELIO-Events teams closely worked with Superbien to install a video mapping system and an array of LED screens of various sizes.